You don't have to create citations on your own.
There are a number of tools to help.
If you found your article/book in OneSearch, there is a citation tool on the right toolbar!
Click "Cite" while viewing the material, select your citation style at the top, and copy and paste into your paper's references.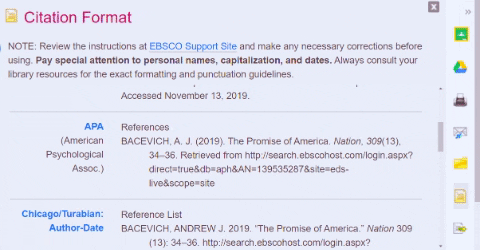 Remember to double check the citation for accuracy!